About

The 10-Day Local Food Challenge was cooked up in 2014 by Vicki Robin, and brought to you by a small, dedicated band of volunteers – Vicki, Laurie, and Nancy – who are passionate about local food. In 2020, with the global pandemic and increased interest in "Where's Food?" given the stores are slim pickings, the 10-Day Local Food Challenge helps eaters go local, farmers expand markets and communities be well fed.
We believe that all people everywhere have a right to good food, grown well, by people they trust for a price they can afford and that brings health to their bodies, souls, communities and the natural world.
We believe that local food has a special place in our global quest for a healthy food future. Local food isn't just super fresh, delicious, nutritious and beautiful. It builds strong local communities and local economies. It makes us resilient. More competent and aware. More connected.
We believe the 10-Day Local Food Challenge is a fun, powerful eating sprint that gets us past our good intentions and into action. We don't just walk the talk. We eat it. We discover our place and people. We discover ourselves. We go from dabbling to committing. We go from belief to practice. And watch out world when high integrity eaters feel empowered to be change makers.
We hold as a beacon that 50% of our food could come from within 500 miles (or say our bioregions or states) by 2050, knowing this goal will evolve as we learn more – together – about what needs to change and how. Right now, over 90% of our food comes from a global, corporate, industrial scale and input-dependent system. Forty percent is wasted. The life in our soils is suffering.
We-the-eaters can change that, in partnerships with farmers, grocers, chefs, NGO's and politicians.
We start with ourselves. We do the Challenge. We commit, for 10 days, to eat food produced within 100 miles of home, giving ourselves 10 exotics (foods from afar we can't live without).
Doing the Challenge gives us a place to stand. We become beacons for others.
For collective power, we join together as members of the 10-Day Local Food Challenge community.  We become food system change makers.
At very least, we will eat the most beautiful, delicious food, grown and prepared with love by people we care about. The more local we go, the more sources we'll find, the more talents we'll develop, and the more connected we'll feel. That alone is a huge promise for a better life.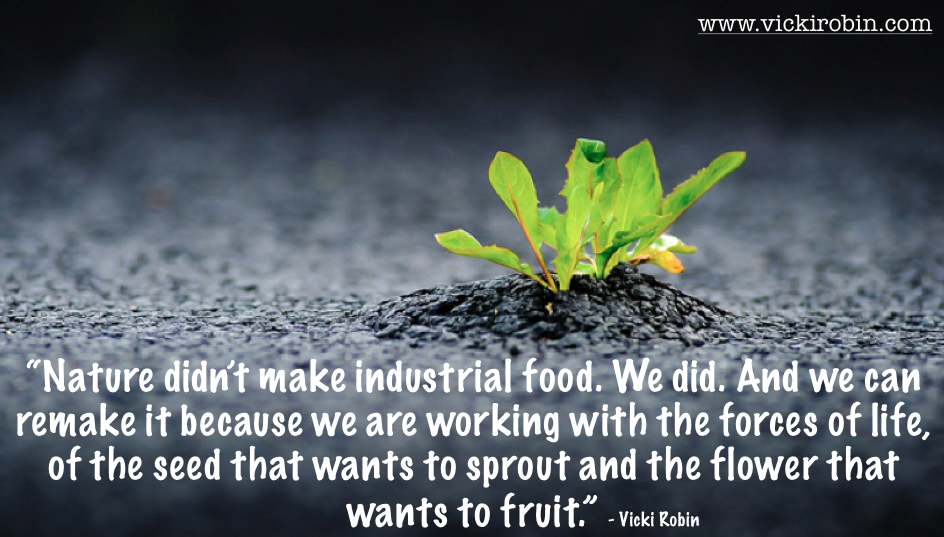 This work is licensed under a Creative Commons Attribution-NonCommercial-NoDerivatives 4.0 International License.