Real Cost of Cheap Food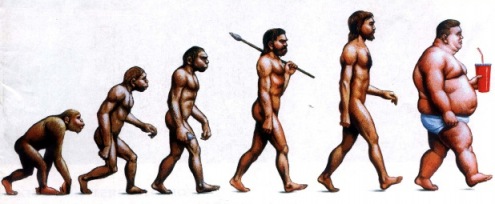 FoodTank is on my top 10 list for national organizations working on food system education and change. Their reporting on global issues and inspired projects motivates me and gives me concrete data to back up my intuitive understanding of the many reasons why local food is important. They've published an article highlighting the work of  "The Economics of Ecosystems and Biodiversity (TEEB) Agriculture & Food (AgFood) project work(ing) to estimate these hidden costs of the food system through a method called true cost accounting." 
If you are policy/data nerd like I sometimes am, this will inspire you. True cost accounting is a powerful tool used to make the case for sustainable practices by offering a way to peer in to the invisible and unintended consequences of commercial, industrial, large scale solutions. We celebrate that TEEBAgFood is focusing this powerful lens on food. Good food, grown well, distributed regionally is a key to the future that we at the 10-Day Local Food Challenge promote through our October 1-10 campaign. Making the case for this – being game changers – will be well served by the work of TEEBAgFood.
Here are some downfalls of scaling up noted in the FoodTank article:
Soil erosion: Brazilian researchers say the state of Paraná loses US$242 million per year because of soil erosion and the state of São Paulo loses $212 million.
Obesity: "McKinsey Global Institute estimate that excess weight and obesity comes at a price tag of US$2 trillion in global healthcare costs."
Short term thinking: Farmers are incentivized to increase yield and expand land, not to protect biodiversity – putting those costs on future generations.
Climate change: Agriculture equals transportation in climate impacts, which will fall most heavily on shoulders of small farmers.
The TEEBAgFood project so far has:
produced a draft concept paper.
begun a "series of sector-specific, geographically widespread 'feeder studies.' These studies are assessing the misplaced environmental and social costs of different agricultural commodities–rice, livestock, palm oil, inland fisheries, maize, and agroforestry. The results from these studies will be published in an Interim Report in October 2015."
hosted a workshop in Brussels that featured "discussions and workshops to achieve five main objectives: review a variety of existing studies on agricultural sectors that externalize a disproportionate share of costs; identify gaps and lessons learned; finalize a study framework for valuation; explore options for additional research; and agree on content, structure, and writing teams for two reports on 'Scientific and Economic Foundations' and 'Policies: Production and Consumption."
To learn more about the project thus far, read the TEEBAgFood report, "Towards a Global Study on the Economics of Eco-Agri-Food Systems."